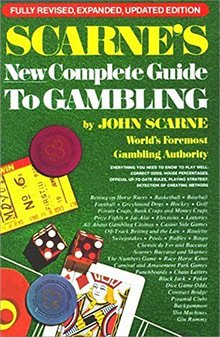 1
Scarne's Complete Guide to Gambling
IN BRIEF: A crucial reference book from one of the world's most respected gamblers.
John Scarne is internationally regarded as an expert gambler but he's also a magician who has been called upon by governments for consultancy (in gambling, we suppose, not magic). While it's a few decades old now, his Complete Guide to Gambling remains a critical reference book.
Referencing a broad range of gambling games, Scarne's book details rules, analyses strategic play, and offers tips and advice. It's also full of quotes and interviews from industry experts and celebrities known to the writer. Consider this book a practical dip into encyclopaedia of gambling.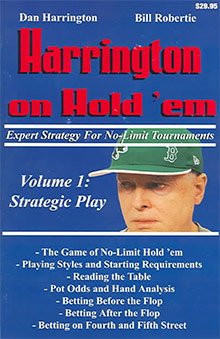 2
Harrington on Hold'em
IN BRIEF: The definitive guide to Texas Hold 'em Tournament Poker by one of its greatest players.
Poker players will know that Harrington on Hold 'em is actually a series of three books that offers detailed analysis of tournament poker tactics. The trilogy helps you to read your opponents and the table, understand positioning, calculate potential hands and analyse strategy. Harrington even went on produce books on cash games and online poker. Even if you're a novice at poker, this is a crucial guide for any aspiring Phil Ivey or Doyle Brunson.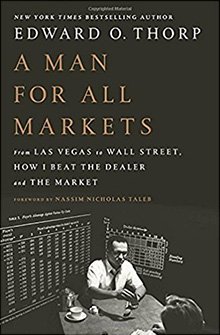 3
A Man For All Markets
IN BRIEF: A guide to financial success in all gambling endeavours from a man who's experienced it all.
Edward O. Thorp proved his success at gambling in 1966 with Beat the Dealer - a guide to optimum Blackjack play (also well worth a read). Since then Thorp has mastered the financial markets and put pen to paper in 2017 to share the secrets of his success
Strictly speaking, A Man For All Markets this is an autobiography. However, written by a man who wants to share his enormous success, it reads like a 'how to' manual on how to be a gambler. The book is full of tips and tricks, maths and stats, and all from an amazing personal perspective. Consider this a guide of what not to do as much as what to do. A no-brainer for our essential list.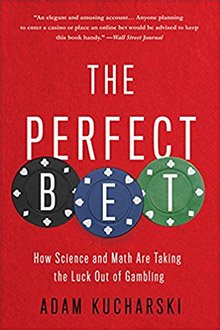 4
The Perfect Bet
IN BRIEF: A modern look at the latest theories and technologies - insights about how maths and science will eliminate luck for the gambler.
Sitting neatly alongside our classic guides, here is a book detailing all the latest technologies, tricks and tactics used in the modern gambling industry and highlights differences between land-based and online gambling.
With online gambling at the forefront of the industry boom, what new approaches and strategies does a gambler need to beat the odds? Indeed, can you beat the odds when you can no longer read your opponent because they're playing in another country?
Kucharski provides the latest perspectives on how maths and computers are taking the luck out of gambling, from casino games to financial markets. For the gambler who wants to be ahead of the curve, this is fascinating and crucial bedtime reading.